Air cleaner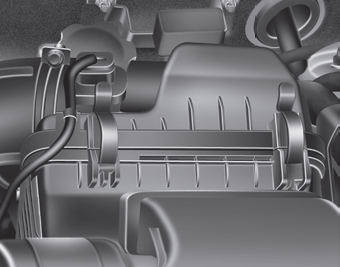 Filter replacement
It must be replaced when necessary, and should not be washed.
You can clean the filter when inspecting the air cleaner element.
Clean the filter by using compressed air.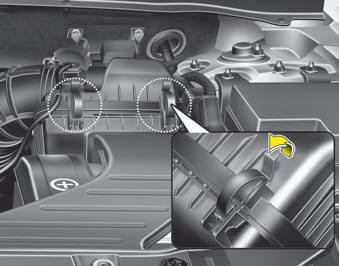 1. Loosen the air cleaner cover attaching clips and open the cover.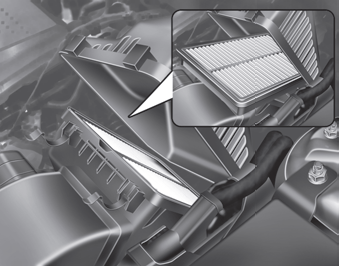 2. Wipe the inside of the air cleaner.
3. Replace the air cleaner filter.
4. Lock the cover with the cover attaching clips.
Replace the filter according to the Maintenance Schedule.
If the vehicle is operated in extremely dusty or sandy areas, replace the element more often than the usual recommended intervals.
CAUTION
• Do not drive with the air cleaner removed; this will result in excessive engine wear.
• When removing the air cleaner filter, be careful that dust or dirt does not enter the air intake, or damage may result.
• Use a KIA genuine part. Use of non-genuine parts could damage the air flow sensor.
See also:
First Drive: 2011 Kia Optima
Rivalries are a fact of life. When they are in the family, they can be troublesome. On the other hand, they can help to raise the level of game for both family members. That's the case Kia find ...
Fuses
A vehicle's electrical system is protected from electrical overload damage by fuses. This vehicle has 2 fuse panels, one located in the driver's side panel bolster, the another in the engin ...
Engine start/stop button
Illuminated ENGINE START/STOP button Whenever the front door is opened, the ENGINE START/STOP button will illuminate for your convenience. The light will go off after about 30 seconds when the ...