Kia Magentis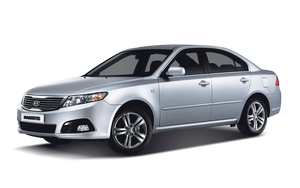 The 2011 Kia Optima shows that mid-size sedan shoppers don't have to settle to design boredom or a lack of features.
See also:
IS BIGGER BETTER?
While we'd certainly argue that when it comes to cars bigger isn't always better, the wider and longer Optima is now in line with its main competitors delivering added interior space. Rear sea ...
A Little More Space, a Lot Better Access
Although more than a few C/D staffers would choose the Forte hatch over the sedan based on looks alone, increased cargo capacity and easier access to your stuff are in the pros column, too. The Fo ...
Recommended lubricants and capacities
To help achieve proper engine and powertrain performance and durability, use only lubricants of the proper quality. The correct lubricants also help promote engine efficiency that results in improv ...