Kia Sorento
Kia Sorento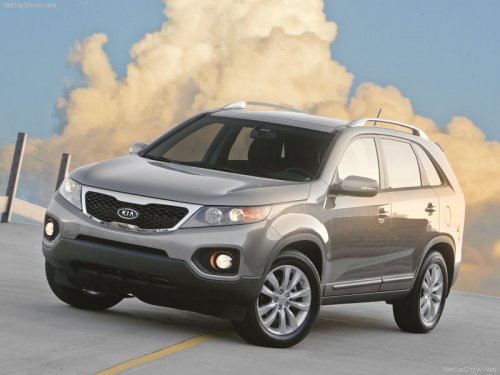 See also:
Yes, One Trim Is Really Called the " !"
Dealers will have four trim levels with which to lure the young and impressionable—Soul, Soul+, Soul ! , and the top-of-the-line Soul Sport. "!" is pronounced "exclaim," although we'd ...
How to use this manual
We want to help you get the greatest possible driving pleasure from your vehicle. Your Owner's Manual can assist you in many ways. We strongly recommend that you read the entire manual. In order ...
FULLY LOADED YET DISAPPOINTING INTERIOR
The same cannot be said for the interior. While the swooping design of the dash is nice, it's really only visible on the passenger side. As for the temperature controls, they appear out of place ...