Maintenance schedule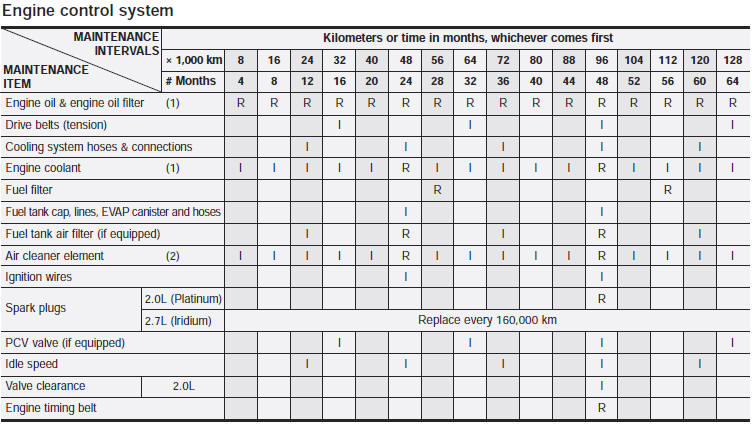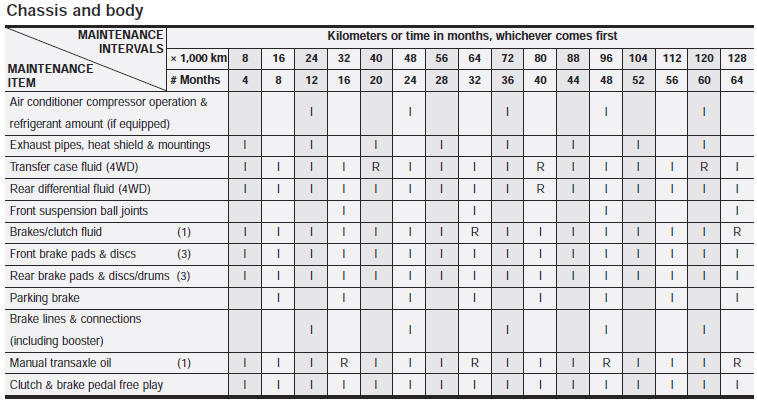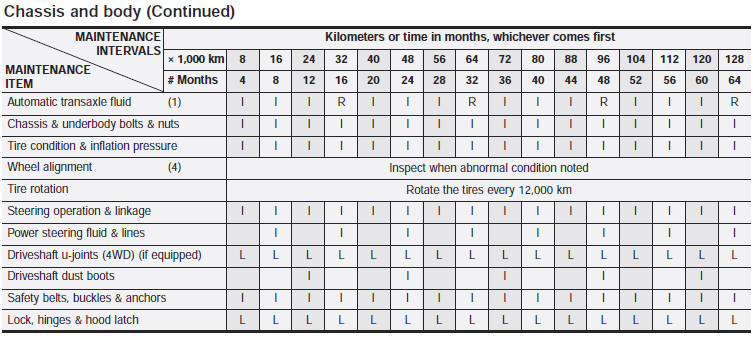 Chart symbols:
I- Inspect these items and their related parts. If necessary, correct, clean, refill, adjust of replace.
R- Replace or change
L- Lubricate.
(1) Refer to the lubricant and coolant specifications in the Owner's Manual.
(2) More frequent maintenance is required if driving under dusty conditions.
(3) More frequent maintenance is required if the vehicle is operated under any of the following conditions: a. Short-distance driving.
b. Driving on dusty roads.
c. Extensive idling or slow-speed driving in stop-and-go traffic.
(4) If necessary, rotate and balance the wheels.
* Note: Check the engine oil and coolant levels every week.
See also:
Winter driving
More severe weather conditions of winter result in greater wear and other problems. To minimize winter driving problem, you should follow these suggestions: Snowy or icy conditions To drive you ...
Brake system
Power brakes Your vehicle has power-assisted brakes that adjust automatically through normal usage. In the event that the power-assisted brakes lose power because of a stalled engine or some oth ...
Safety
The 2010 Kia Sportage comes equipped with antilock disc brakes, stability and traction control, side curtain airbags and side-impact airbags for front seat passengers. Active front head restraints ...