Vehicle identification number (VIN)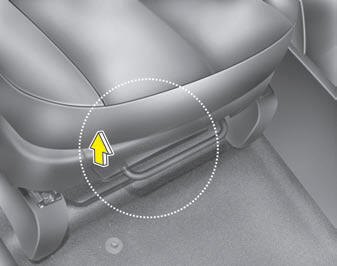 The vehicle identification number (VIN) is the number used in registering your vehicle and in all legal matters pertaining to its ownership, etc.
The number is punched on the floor under the front passenger seat. To check the number, remove the cover (1).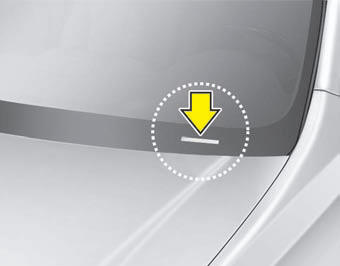 The VIN is also on a plate attached to the top of the dashboard. The number on the plate can easily be seen through the windshield from outside.
See also:
Fuel requirements
Your new vehicle is designed to use only unleaded fuel having a pump octane number ((R+M)/2) of 87 (Research Octane Number 91) or higher. Your new vehicle is designed to obtain maximum performanc ...
Fuel filler lid
1. Stop the engine. 2. To open the fuel filler lid, pull the release lever. CAUTION To avoid injury from sharp edges, it is recommended that protective gloves be worn if there is a need to op ...
Leftlane's bottom line
Kia is no longer content to be the butt of jokes or the car of last resort for those who may be fiscally challenged. Although still very much a Hyundai rival, Kia finally has a design language a ...