Vehicle identification number (VIN)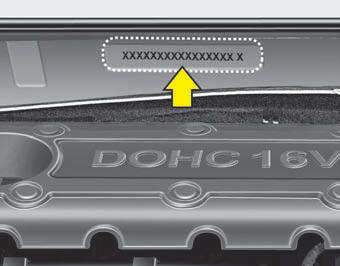 Frame number
The vehicle identification number (VIN) is the number used in registering your car and in all legal matters pertaining to its ownership, etc.
The number is punched on the engine compartment bulkhead.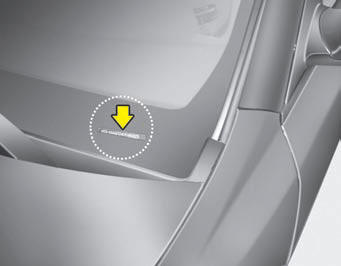 VIN label
The VIN is also on a plate attached to the top of the dashboard. The number on the plate can easily be seen through the windshield from outside.
See also:
Fuel requirements
Your new vehicle is designed to use only unleaded fuel having a pump octane number ((R+M)/2) of 87 (Research Octane Number 91) or higher. Your new vehicle is designed to obtain maximum performanc ...
Safety features of your vehicle
Seats Seat belts Child restraint system Air bag - advanced supplemental restraint system ...
Brake fluid
Checking the brake fluid level Check the fluid level in the reservoir periodically. The fluid level should be between MAX and MIN marks on the side of the reservoir. Before removing the reservo ...