Interior light
CAUTION:

Do not use the interior lights for extended periods when the engine is not running.
It may cause battery discharge.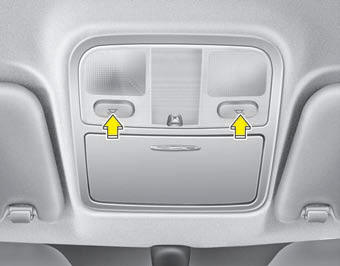 Map lamp
•

: Push the switch to turn the
map lamp on or off. This light produces a spot beam for convenient use as a map lamp at
night or as a personal lamp for the driver and the front passenger.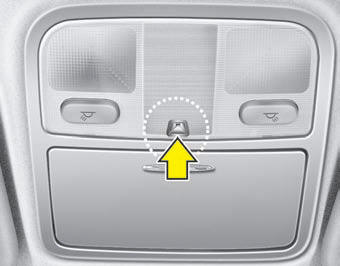 Mood lamp
The mood lamp comes on when the ignition switch is in the ACC or ON position.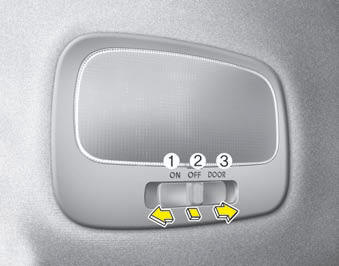 Dome lamp
• ON (1) :
In the ON position, the light stays on at all times.
CAUTION:

Do not leave the switch in this position for an extended period of time when the vehicle is not running.
• OFF (2):
In the OFF position, the light stays off at all times, even when a door is open.
• DOOR (3) :
In the DOOR position, the light comes on when any door is opened regardless of the ignition switch position.
When doors are unlocked by the transmitter, the light comes on for approximately 30 seconds as long as any door is not open. The light goes out gradually after approximately 30 seconds if the door is closed. However, if the ignition switch is ON or all doors are locked, the light will turn off immediately.
If a door is opened the light stays on for about 20 minutes. However, if a door is opened with the ignition switch in the ON position, the light stays on continuously.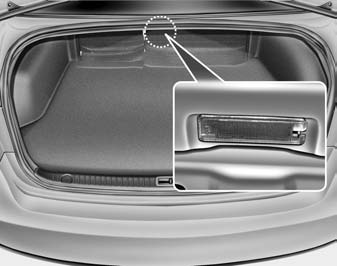 Trunk room lamp
The trunk room lamp comes on when the trunk is opened.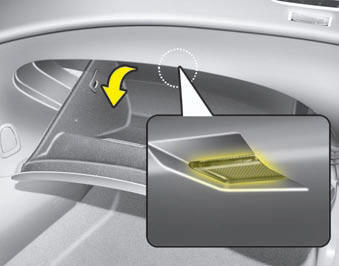 Glove box lamp (if equipped)
The glove box lamp comes on when the glove box is opened.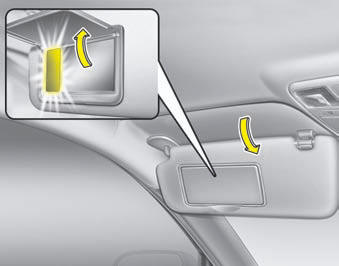 Vanity mirror lamp (if equipped)
Opening the lid of the vanity mirror will automatically turn on the mirror light.
See also:
Rear differential (4WD)
Checking or changing rear differential fluid Have rear differential fluid checked or changed by an Authorized Kia Dealer according to the Maintenance Schedule at the beginning of this section. ...
Washer fluid
Checking the washer fluid level The reservoir is translucent so that you can check the level with a quick visual inspection. Check the fluid level in the washer fluid reservoir and add fluid if ...
Introduction
Long ago, sport-utility vehicles replaced the station wagon as the quintessential family hauler. In the beginning, truck-based, body-on-frame SUVs were all there was. But car shoppers' desire for ...