Interior light
CAUTION:

Do not use the interior lights for extended periods when the engine is not running.
It may cause battery discharge.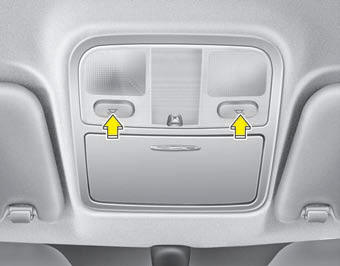 Map lamp
•

: Push the switch to turn the
map lamp on or off. This light produces a spot beam for convenient use as a map lamp at
night or as a personal lamp for the driver and the front passenger.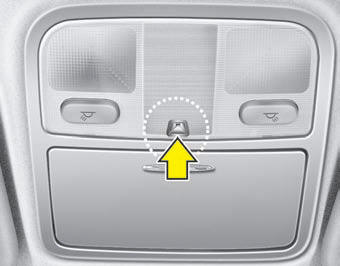 Mood lamp
The mood lamp comes on when the ignition switch is in the ACC or ON position.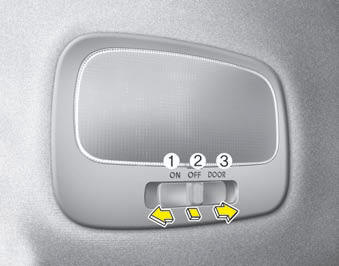 Dome lamp
• ON (1) :
In the ON position, the light stays on at all times.
CAUTION:

Do not leave the switch in this position for an extended period of time when the vehicle is not running.
• OFF (2):
In the OFF position, the light stays off at all times, even when a door is open.
• DOOR (3) :
In the DOOR position, the light comes on when any door is opened regardless of the ignition switch position.
When doors are unlocked by the transmitter, the light comes on for approximately 30 seconds as long as any door is not open. The light goes out gradually after approximately 30 seconds if the door is closed. However, if the ignition switch is ON or all doors are locked, the light will turn off immediately.
If a door is opened the light stays on for about 20 minutes. However, if a door is opened with the ignition switch in the ON position, the light stays on continuously.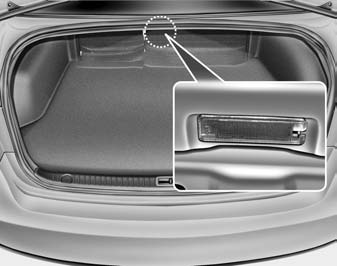 Trunk room lamp
The trunk room lamp comes on when the trunk is opened.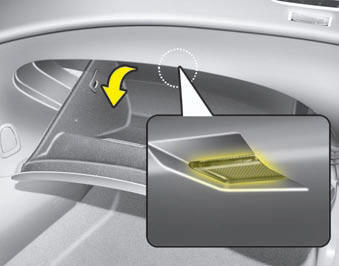 Glove box lamp (if equipped)
The glove box lamp comes on when the glove box is opened.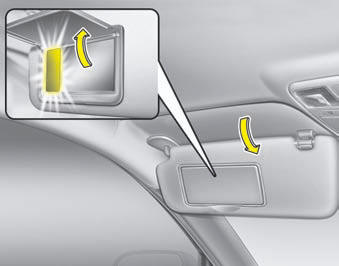 Vanity mirror lamp (if equipped)
Opening the lid of the vanity mirror will automatically turn on the mirror light.
See also:
Customer choice of advanced drivetrains with 2WD and AWD
Depending on individual markets, consumers ordering a new Kia Sportage will be able to select from five models with 2WD and four with AWD - employing advanced drivetrain systems similar to those i ...
Leftlane's bottom line
Kia is no longer content to be the butt of jokes or the car of last resort for those who may be fiscally challenged. Although still very much a Hyundai rival, Kia finally has a design language a ...
Fuses
A vehicle's electrical system is protected from electrical overload damage by fuses. This vehicle has 2 fuse panels, one located in the driver's side panel bolster, the other in the engine ...