Kia Soul
Kia Soul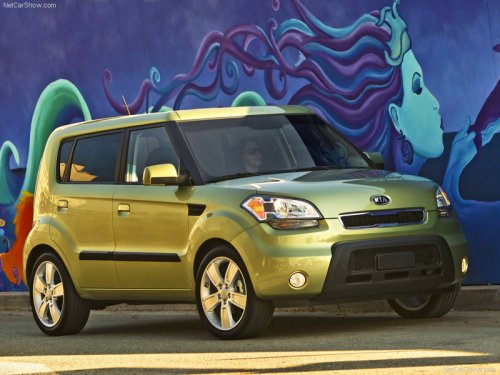 See also:
Yes, One Trim Is Really Called the " !"
Dealers will have four trim levels with which to lure the young and impressionable—Soul, Soul+, Soul ! , and the top-of-the-line Soul Sport. "!" is pronounced "exclaim," although we'd ...
Trailer Towing
If you are considering towing with with your car, you should first check with your country's Department of Motor Vehicles to determine their legal requirements. Since laws vary from province to ...
Introduction
It seems like just yesterday that Kia was fielding quirky offerings like, well, the previous-generation Sorento, a traditional body-on-frame SUV that never really caught on in America. But this co ...