Kia Forte
Kia Forte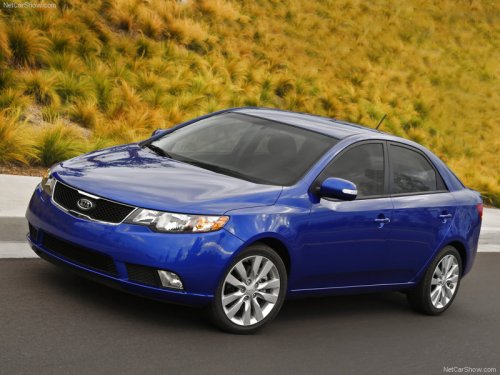 See also:
Overview
With upgraded state-of-the-art diesel power, European-standard ride and handling, modern and dynamic styling, top-level safety and low costs of ownership, the Kia Magentis has all that it takes to ...
Diesels demonstrate Kia's world-class engineering
At the 2010 Geneva Show and making its premiere in the new Sportage, is a 2.0-litre version of Kia's next-generation 'R' family diesel. All-new, the 'R' family diesel engine first appeared in 2.2- ...
Kia Magentis sedan range
A reputation for cheapness, low resale values, and doubts about durability are all obstacles that the Korean brand must overcome if the now-factory-owned importer is going to grow in Australia. ...