Engine oil and oil filter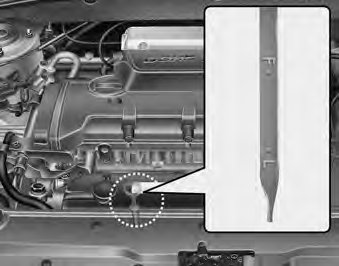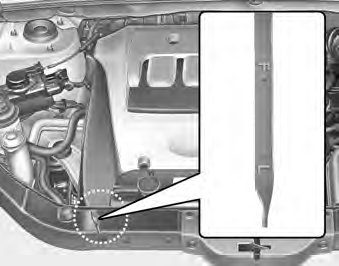 Checking the engine oil level 1. Be sure the vehicle is on level ground.
2. Start the engine and allow it to reach normal operating temperature.
3. Turn the engine off and wait for a few minutes (about 5 minutes) for the oil to return to the oil pan.
4. Pull the dipstick out, wipe it clean, and re-insert it fully.
WARNING - Radiator
hose
Be very careful not to touch the radiator hose when checking or adding the engine oil as it may be hot enough to burn you.
5. Pull the dipstick out again and check the level. The level should be between F and L.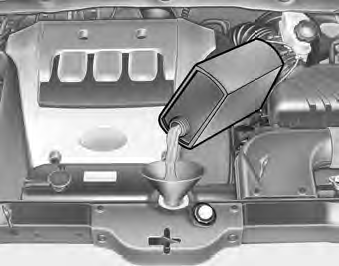 If it is near or at L, add enough oil to bring the level to F. Do not overfill.
For 2.7L gasoline engine, use a funnel to refill the new oil comfortably.
Use only the specified engine oil.
(Refer to "Recommended lubricants or capacities" in section 8.) Changing the engine oil and filter
Have engine oil and filter changed by an Authorized Kia Dealer according to the Maintenance Schedule at the beginning of this section.
See also:
Seat belts
Seat belt restraint system WARNING: • For maximum restraint system protection, the seat belts must always be used whenever the car is moving. • Seat belts are most effective when seatbacks ...
Antenna
Roof type antenna (if equipped) If your vehicle has an audio system, an amplifying antenna is installed in your vehicle. This antenna can be removed from the vehicle when you wash your vehicle. ...
Brake system
Power brakes Your vehicle has power-assisted brakes that adjust automatically through normal usage. In the event that the power-assisted brakes lose power because of a stalled engine or some oth ...