Maintenance schedule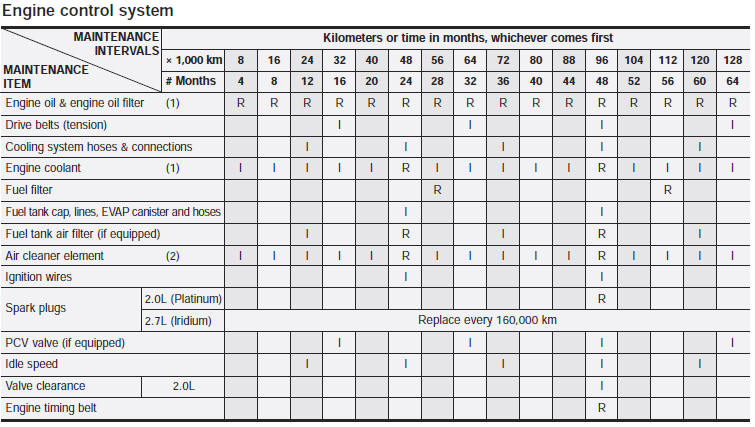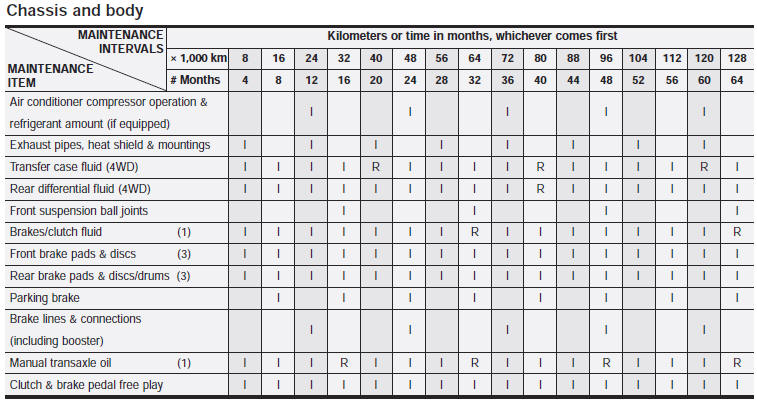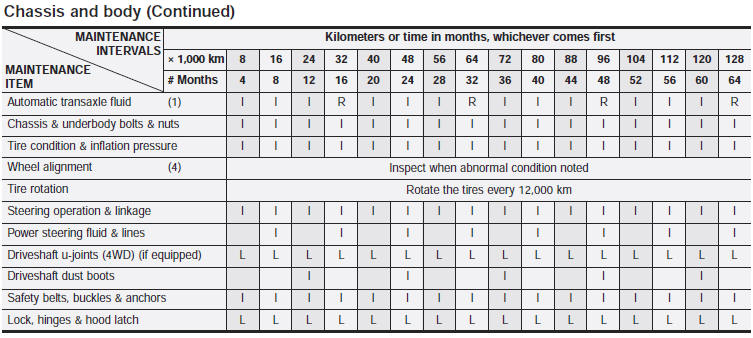 Chart symbols:
I- Inspect these items and their related parts. If necessary, correct, clean, refill, adjust of replace.
R- Replace or change
L- Lubricate.
(1) Refer to the lubricant and coolant specifications in the Owner's Manual.
(2) More frequent maintenance is required if driving under dusty conditions.
(3) More frequent maintenance is required if the vehicle is operated under any of the following conditions: a. Short-distance driving.
b. Driving on dusty roads.
c. Extensive idling or slow-speed driving in stop-and-go traffic.
(4) If necessary, rotate and balance the wheels.
* Note: Check the engine oil and coolant levels every week.
See also:
Automatic transaxle
Checking the automatic transaxle fluid level The automatic transaxle fluid level should be checked regularly. Keep the vehicle on the level ground with the parking brake applied and check the ...
What's New for 2002
The Sportage is now in its eighth model year, so to help move its aged sport-ute along, Kia will offer the four-doors in just one trim level (eliminating the EX and Limited trim models) with more ...
Roomy New Interior
However, the Optima's quiet new interior is more upscale and will accommodate four tall adults, or five in a pinch. Front seats are supportive, and the rear-seat area is impressively roomy—alt ...