Maintenance schedule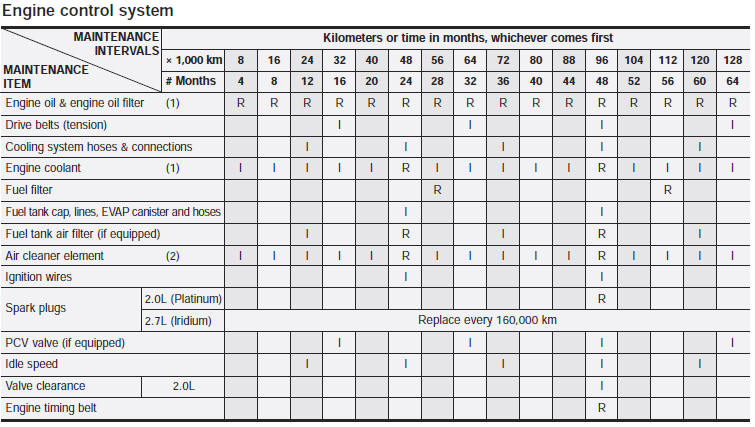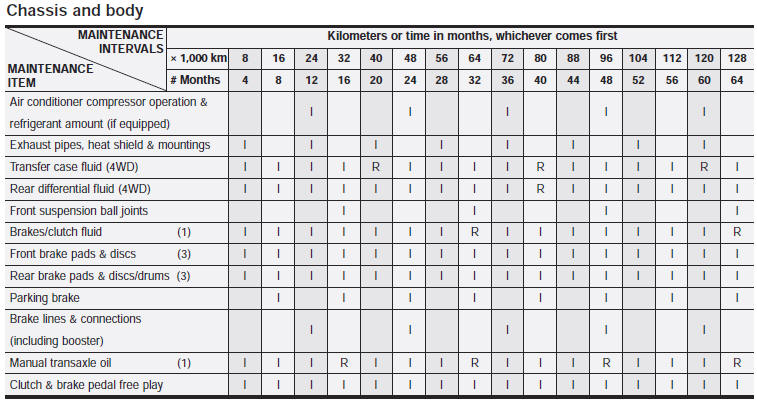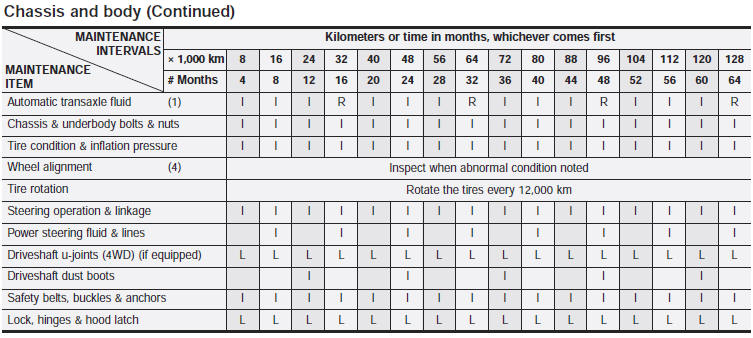 Chart symbols:
I- Inspect these items and their related parts. If necessary, correct, clean, refill, adjust of replace.
R- Replace or change
L- Lubricate.
(1) Refer to the lubricant and coolant specifications in the Owner's Manual.
(2) More frequent maintenance is required if driving under dusty conditions.
(3) More frequent maintenance is required if the vehicle is operated under any of the following conditions: a. Short-distance driving.
b. Driving on dusty roads.
c. Extensive idling or slow-speed driving in stop-and-go traffic.
(4) If necessary, rotate and balance the wheels.
* Note: Check the engine oil and coolant levels every week.
See also:
Parking brake
Checking the parking brake Check the stroke of the parking brake by counting the number of "clicks'' heard while fully applying it from the released position. Also, the parking brake alone ...
Theft-alarm system
Theft alarm system will not operate when the ignition key is in the ignition switch. If the lock button on the transmitter is pressed when the key is not in the ignition and any vehicle door or ...
Maintenance
Maintenance services Maintenance schedule Owner maintenance Engine compartment Engine oil Engine cooling system Brake fluid Drive belts Power steering Automatic transaxle Lubricants and flu ...