Interior lights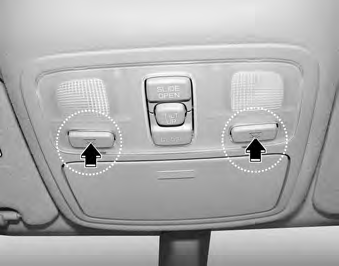 Room light
Front (map light)
The lights are turned ON or OFF by pressing the corresponding switch.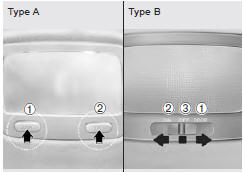 Center (dome light)
➀ DOOR : The light turns on or off when a door is opened or closed.
The interior light goes out slowly if the door is closed.
When a door is unlocked by the transmitter, the interior light stays on for 30 seconds as long as the door is not opened.
➁ ON : The light turns on and stays on even when the doors are all closed.
➂ OFF : In the OFF position, the light stays off at all times, even when a door is open.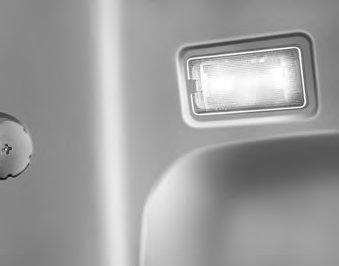 Cargo area lamp (if equipped) The cargo area lamp comes ON when the rear hatch or rear hatch window are opened.
See also:
Engine coolant
The high-pressure cooling system has a reservoir filled with year-round antifreeze coolant. The reservoir is filled at the factory. Check the antifreeze protection and coolant level at least once ...
Fuel requirements
unleaded fuel having a pump octane number ((R+M)/2) of 87 (Research Octane Number 91) or higher. Your new vehicle is designed to obtain maximum performance with UNLEADED FUEL, as well as minimize ...
2010 Kia Soul deserves to be breakout hit for brand
Greeting the Kia Soul with low expectations didn't make sense. Perhaps the details of the funkwagon's story seemed overly familiar at first blush – Kia wants, nay, needs to be more than just the ...