Interior lights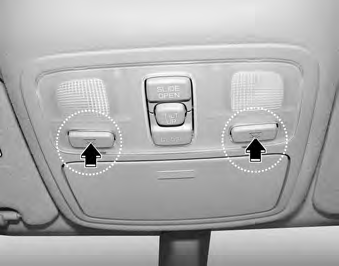 Room light
Front (map light)
The lights are turned ON or OFF by pressing the corresponding switch.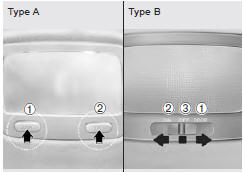 Center (dome light)
➀ DOOR : The light turns on or off when a door is opened or closed.
The interior light goes out slowly if the door is closed.
When a door is unlocked by the transmitter, the interior light stays on for 30 seconds as long as the door is not opened.
➁ ON : The light turns on and stays on even when the doors are all closed.
➂ OFF : In the OFF position, the light stays off at all times, even when a door is open.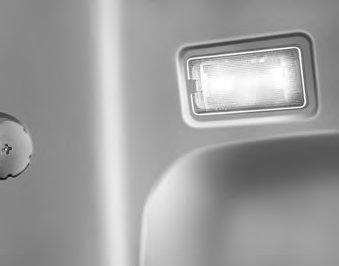 Cargo area lamp (if equipped) The cargo area lamp comes ON when the rear hatch or rear hatch window are opened.
See also:
Engine cooling system
The high-pressure cooling system has a reservoir filled with year-round antifreeze coolant. The reservoir is filled at the factory. Check the antifreeze protection and coolant level at least once ...
Kia Forte SX 5-Door Hatchback - Short Take Road Test
It wasn't so long ago that Kia was selling crummy Sephias and clunky Sportages to the double-coupon set. But the intervening years have proven that Kia and its parent company, Hyundai, are quick ...
Special driving conditions
Hazardous driving conditions When hazardous driving conditions are encountered such as water, snow, ice, mud, sand, or similar hazards, follow these suggestions: • Drive cautiously and allow ex ...