Interior lights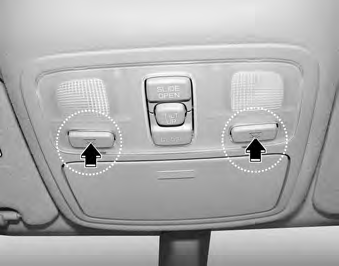 Room light
Front (map light)
The lights are turned ON or OFF by pressing the corresponding switch.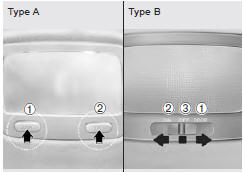 Center (dome light)
➀ DOOR : The light turns on or off when a door is opened or closed.
The interior light goes out slowly if the door is closed.
When a door is unlocked by the transmitter, the interior light stays on for 30 seconds as long as the door is not opened.
➁ ON : The light turns on and stays on even when the doors are all closed.
➂ OFF : In the OFF position, the light stays off at all times, even when a door is open.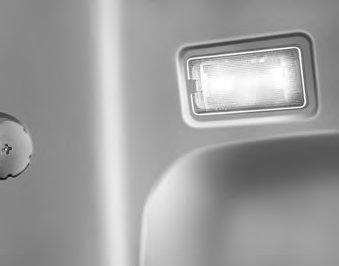 Cargo area lamp (if equipped) The cargo area lamp comes ON when the rear hatch or rear hatch window are opened.
See also:
Driving Impressions
Much of the appeal of compact crossovers is in their ability to deliver some of the practicality of larger SUVs along with easier maneuverability and parking on city streets and in tight parking l ...
Seating
The Rio can accommodate five passengers, but reviewers recommend that you limit it to four since the rear seat can be a squeeze for adults. The front seats may also be a tight fit for taller adult ...
Overloading
CAUTION - Vehicle weight The gross axle weight rating (GAWR) and the gross vehicle weight rating (GVWR) for your vehicle are on the manufacturer's label attached to the driver's door. Exceeding ...