Maintenance schedule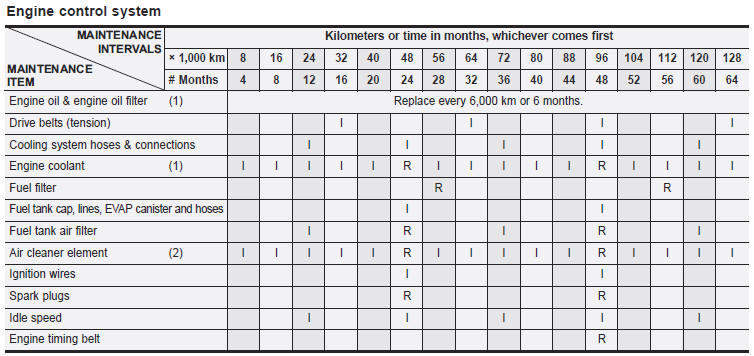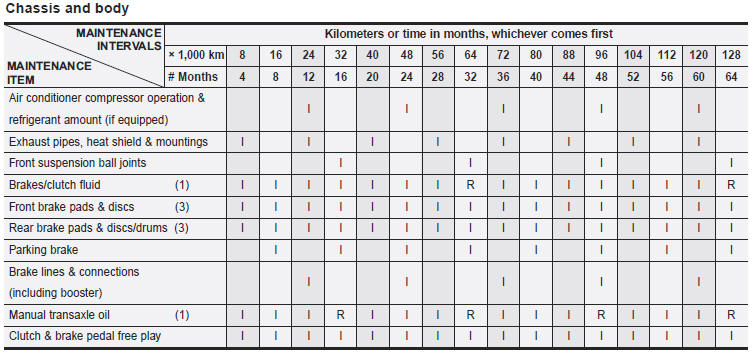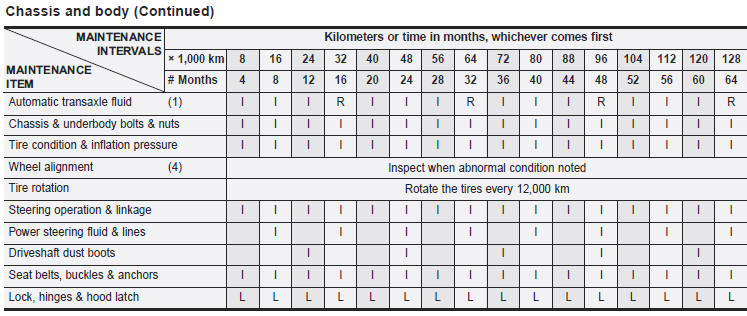 Chart symbols:
I- Inspect these items and their related parts. If necessary, correct, clean, refill, adjust or replace.
R- Replace or change
L- Lubricate.
(1) Refer to the lubricant and coolant specifications in the Owner's Manual.
(2) More frequent maintenance is required if driving under dusty conditions.
(3) More frequent maintenance is required if the vehicle is operated under any of the following conditions: a. Short-distance driving.
b. Driving on dusty roads.
c. Extensive idling or slow-speed driving in stop-and-go traffic.
(4) If necessary, rotate and balance the wheels.
* Note: Check the engine oil and coolant levels every week.
See also:
If the engine overheats
If your temperature gauge indicates overheating, you experience a loss of power, or hear loud pinging or knocking, the engine is probably too hot. If this happens, you should: 1. Pull off the roa ...
Overview
The fourth-generation Kia Rio, revealed at the 2011 Geneva Motor Show, boasts a bold and distinctive personality, bringing the latest model into line with the rest of Kia's striking design-led pro ...
Engine and Specifications:
KIA Rio and Rio5 will be installed with 1.6 L capacity I-4 engine. This engine will be mated with five speed manual gear transmission. Rio LX and SX trims will be installed with four speed automat ...