Maintenance schedule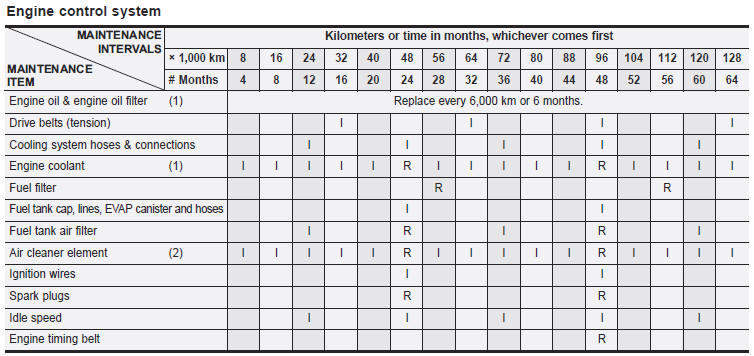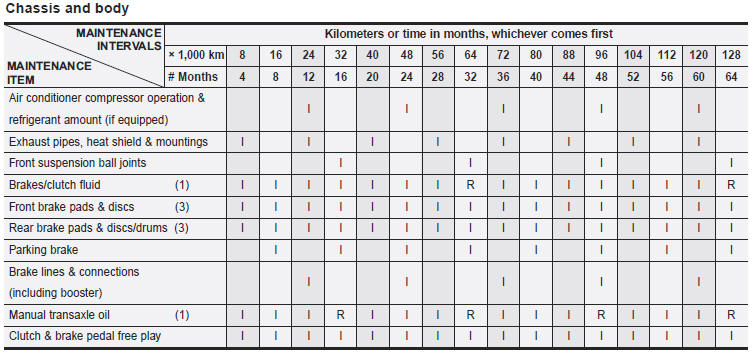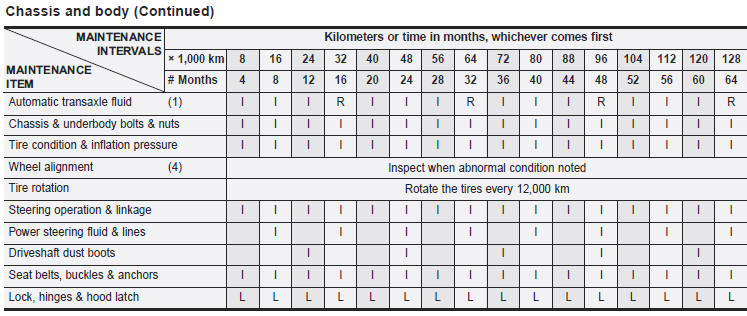 Chart symbols:
I- Inspect these items and their related parts. If necessary, correct, clean, refill, adjust or replace.
R- Replace or change
L- Lubricate.
(1) Refer to the lubricant and coolant specifications in the Owner's Manual.
(2) More frequent maintenance is required if driving under dusty conditions.
(3) More frequent maintenance is required if the vehicle is operated under any of the following conditions: a. Short-distance driving.
b. Driving on dusty roads.
c. Extensive idling or slow-speed driving in stop-and-go traffic.
(4) If necessary, rotate and balance the wheels.
* Note: Check the engine oil and coolant levels every week.
See also:
New six-speed manual delivers customer benefits
Kia's new Kia cee'd is available with a choice of either five- or six-speed manual or four-speed automatic gearboxes. Manual transmission is fitted as standard on all models, with the automatic av ...
2010 Kia Soul
Confession time: I'm in the target market for the Kia Soul and the vehicle's engineers thought of something even I didn't know I wanted. FAST FACTS 1. Not the most powerful, or mo ...
Driving your vehicle
Before driving Key positions Starting the engine Manual Transaxle Automatic transaxle Brake system Cruise control system Economical operation Special driving conditions Winter driving Traile ...