Maintenance schedule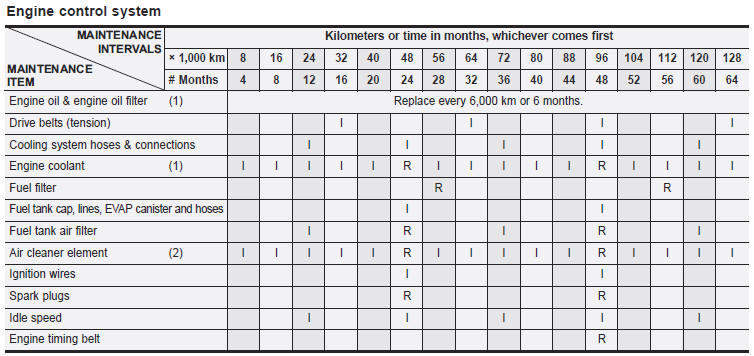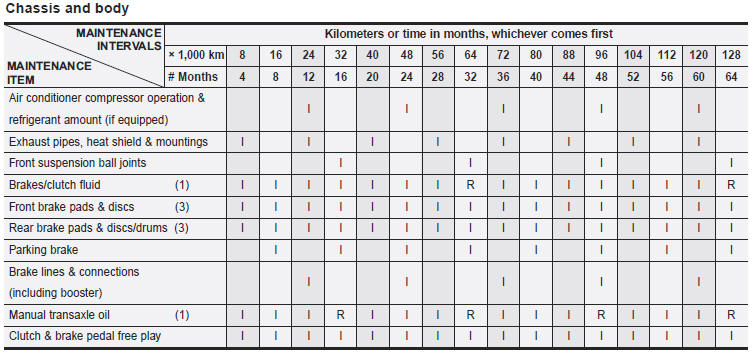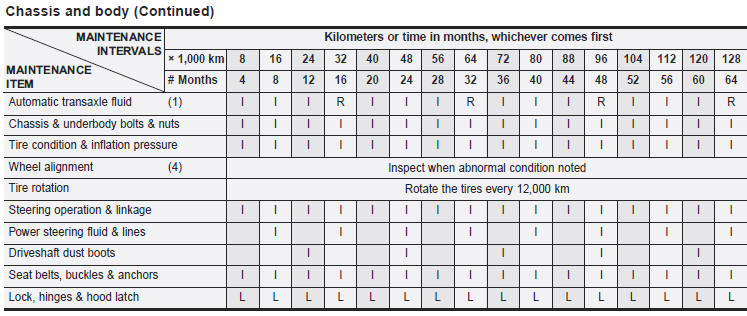 Chart symbols:
I- Inspect these items and their related parts. If necessary, correct, clean, refill, adjust or replace.
R- Replace or change
L- Lubricate.
(1) Refer to the lubricant and coolant specifications in the Owner's Manual.
(2) More frequent maintenance is required if driving under dusty conditions.
(3) More frequent maintenance is required if the vehicle is operated under any of the following conditions: a. Short-distance driving.
b. Driving on dusty roads.
c. Extensive idling or slow-speed driving in stop-and-go traffic.
(4) If necessary, rotate and balance the wheels.
* Note: Check the engine oil and coolant levels every week.
See also:
Your vehicle at a glance
Interior overview Instrument panel overview Engine compartment ...
Steering wheel
Power steering Power steering uses energy from the engine to assist you in steering the vehicle. If the engine is off or if the power steering system becomes inoperative, the vehicle may still be ...
Used Kia Sorento Models
The current, second-generation Kia Sorento debuted for the 2011 model year. The first-generation Kia Sorento was produced from 2003-'09 (there was no 2010 model). It debuted with a 3.5-liter, 192 ...