Maintenance schedule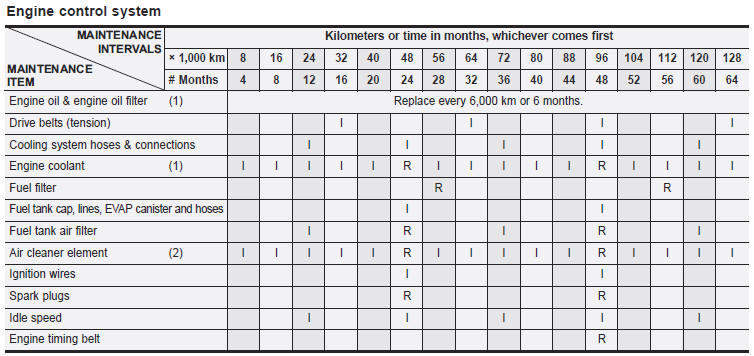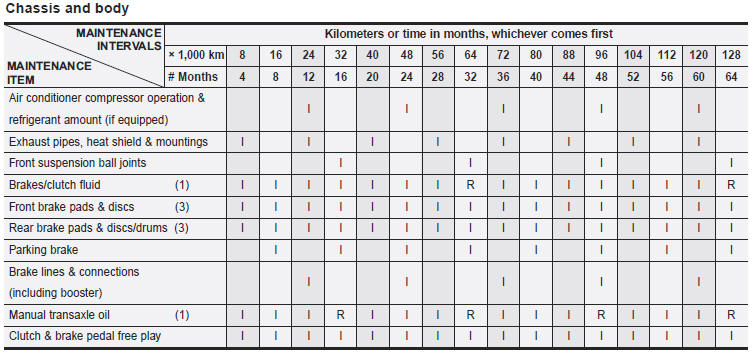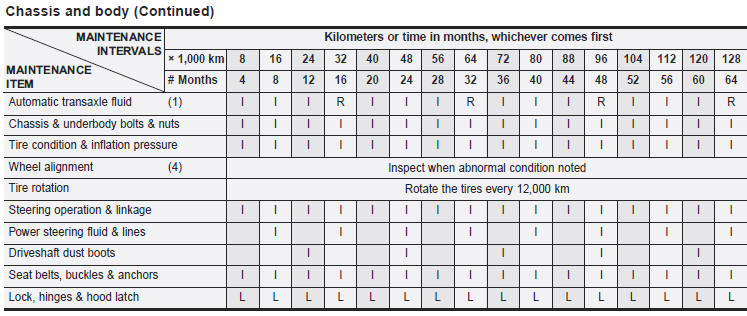 Chart symbols:
I- Inspect these items and their related parts. If necessary, correct, clean, refill, adjust or replace.
R- Replace or change
L- Lubricate.
(1) Refer to the lubricant and coolant specifications in the Owner's Manual.
(2) More frequent maintenance is required if driving under dusty conditions.
(3) More frequent maintenance is required if the vehicle is operated under any of the following conditions: a. Short-distance driving.
b. Driving on dusty roads.
c. Extensive idling or slow-speed driving in stop-and-go traffic.
(4) If necessary, rotate and balance the wheels.
* Note: Check the engine oil and coolant levels every week.
See also:
Safety
The Kia Sportage boasts six standard airbags -- front and side-impact airbags for both driver and passenger, and side curtain airbags for both front- and rear-seat occupants. Four-wheel antilock d ...
Door locks
Operating door locks from outside the vehicle • Turn the key clockwise to unlock and counterclockwise to lock. • If you lock the driver's door with a key, all vehicle doors will lock auto ...
Vehicle identification number (VIN)
The vehicle identification number (VIN) is the number used in registering your vehicle and in all legal matters pertaining to its ownership, etc. The number is punched on the floor under the fr ...