Maintenance schedule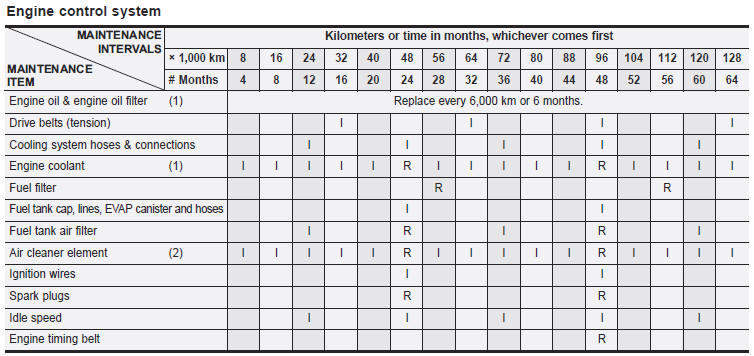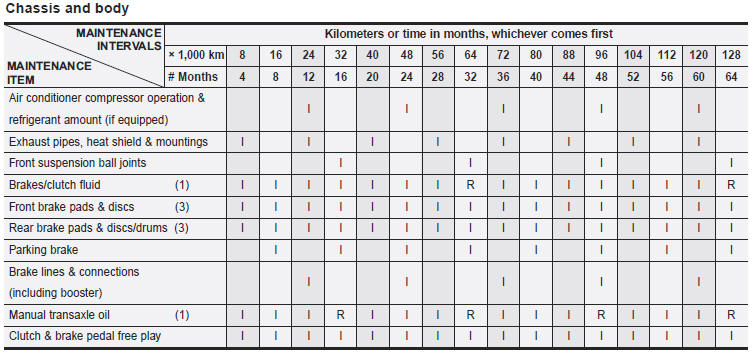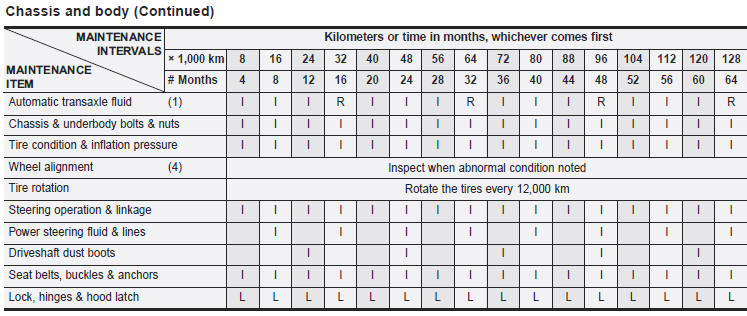 Chart symbols:
I- Inspect these items and their related parts. If necessary, correct, clean, refill, adjust or replace.
R- Replace or change
L- Lubricate.
(1) Refer to the lubricant and coolant specifications in the Owner's Manual.
(2) More frequent maintenance is required if driving under dusty conditions.
(3) More frequent maintenance is required if the vehicle is operated under any of the following conditions: a. Short-distance driving.
b. Driving on dusty roads.
c. Extensive idling or slow-speed driving in stop-and-go traffic.
(4) If necessary, rotate and balance the wheels.
* Note: Check the engine oil and coolant levels every week.
See also:
Introduction
It seems like just yesterday that Kia was fielding quirky offerings like, well, the previous-generation Sorento, a traditional body-on-frame SUV that never really caught on in America. But this co ...
The new Kia Soul begs one big question: Is this thing cool?
The Soul is a five-door hatch about a half-foot shorter than a Scion xB, one of the youth-market vehicles that likely inspired Kia to enter this niche (the Honda Element is another; ditto the Niss ...
Owner maintenance
inspections that should be performed by the owner or an authorized KIA dealer at the frequencies indicated to help ensure safe, dependable operation of your vehicle. Any adverse conditions should ...