Kia Soul
Kia Soul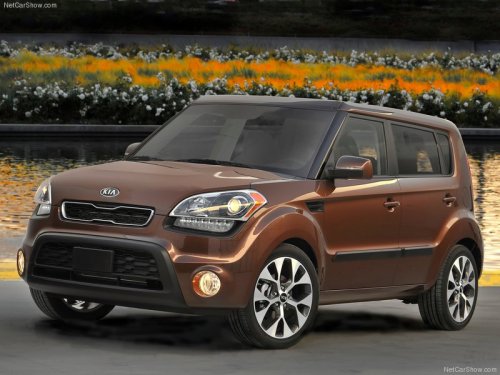 See also:
Steering wheel
Power steering Power steering uses energy from the engine to assist you in steering the vehicle. If the engine is off or if the power steering system becomes inoperative, the vehicle may still be ...
Yes, One Trim Is Really Called the " !"
Dealers will have four trim levels with which to lure the young and impressionable—Soul, Soul+, Soul ! , and the top-of-the-line Soul Sport. "!" is pronounced "exclaim," although we'd ...
Performance
In terms of horsepower, the average sedan packs quite a wallop and will knock the Rio down a few rungs. However, bear in mind that high horsepower engines often command higher insurance premiums. ...