Kia Optima
Kia Optima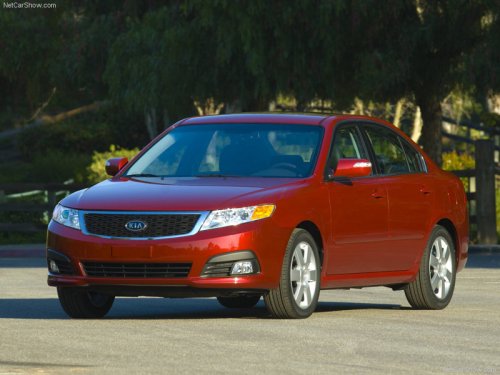 See also:
Interior Design and Special Features
Despite its modest pricing, the 2009 Kia Sorento exhibits solid build quality with decent interior materials. The front seats are comfortable and controls are simple enough, but the overall look a ...
Battery
For best battery service • Keep the battery securely mounted. • Keep the battery top clean and dry. • Keep the terminals and connections clean, tight, and coated with petroleum jelly or t ...
Spacious, State-of-the-Art Interior
Inside the cabin is where Kia Soul really shows its power to surprise. For those who want a personal lounge on wheels or an efficient cargo carrier with 14 storage zones, Soul has it covered. Whil ...