Maintenance schedule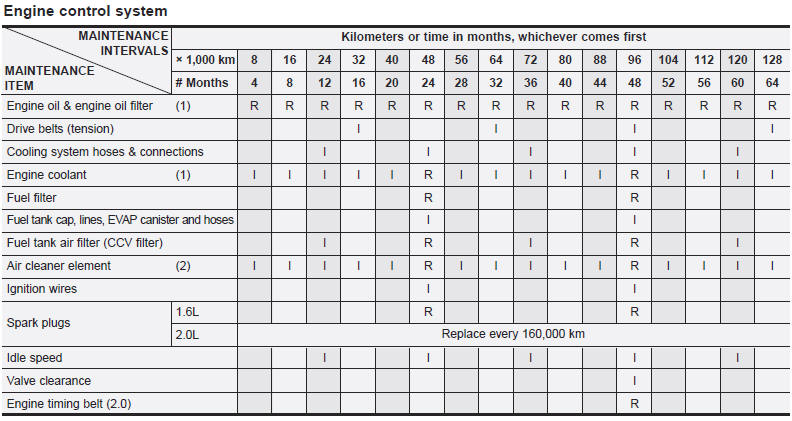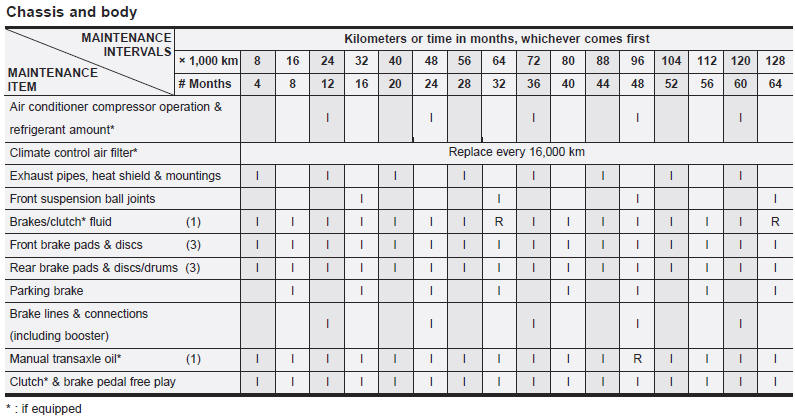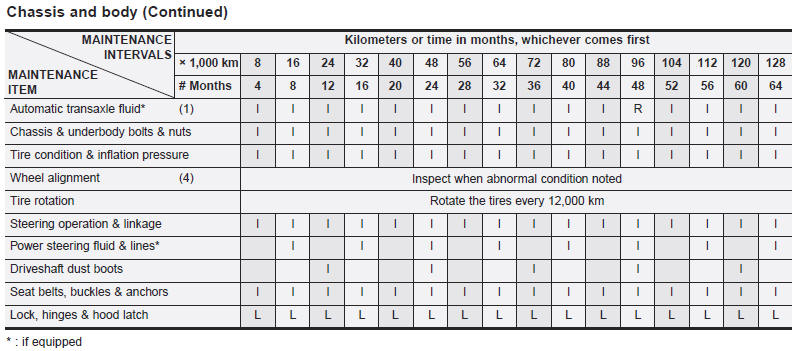 Chart symbols:
I- Inspect these items and their related parts. If necessary, correct, clean, refill, adjust or replace.
R- Replace or change
L- Lubricate.
(1) Refer to the lubricant and coolant specifications in the Owner's Manual.
(2) More frequent maintenance is required if driving under dusty conditions.
(3) More frequent maintenance is required if the vehicle is operated under any of the following conditions: a. Short-distance driving.
b. Driving on dusty roads.
c. Extensive idling or slow-speed driving in stop-and-go traffic.
(4) If necessary, rotate and balance the wheels.
* Note: Check the engine oil and coolant levels every week.
See also:
Towing
If emergency towing is necessary, we recommend having it done by an authorized Kia dealer or a commercial tow-truck service. Proper lifting and towing procedures are necessary to prevent damage ...
Tires and wheels
*1 Normal load : Up to 3 persons *2 High speed : above 160 km/h (100 mph) CAUTION When replacing tires, use the same size originally supplied with the vehicle. Using tires of a different size ...
Best-in-Class Performance
The 2011 Sorento offers two engines, both more powerful than the Ford Escape and Honda CR-V. A 3.5-liter V6 providing best-in-class 276 horsepower and 248 pound-feet of torque and a 2.4-liter four ...