Air cleaner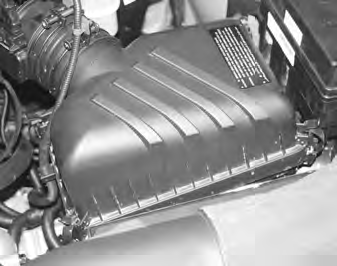 Element replacement
Have the air cleaner element checked and replaced in accordance with the maintenance schedule.
NOTICE
Do not drive with the air cleaner removed; this will result in excessive engine wear.
CAUTION - Engine
Driving without an air cleaner encourages backfiring, which could cause a fire in the engine compartment.
See also:
Kia Sportage owners manual
...
2011 Kia Optima Review
The previous generation Kia Optima was a vehicle struggling to keep up with the times, having emerged on the scene as a lackluster model masquerading as a value proposition, when in reality it was ...
2006 Kia Optima
Far more buyers of reasonably priced economy-oriented cars are likely to notice the much-improved revamped 2006 Kia Optima midsize sedan. The new Optima has slicker styling, more power and added s ...