Maintenance schedule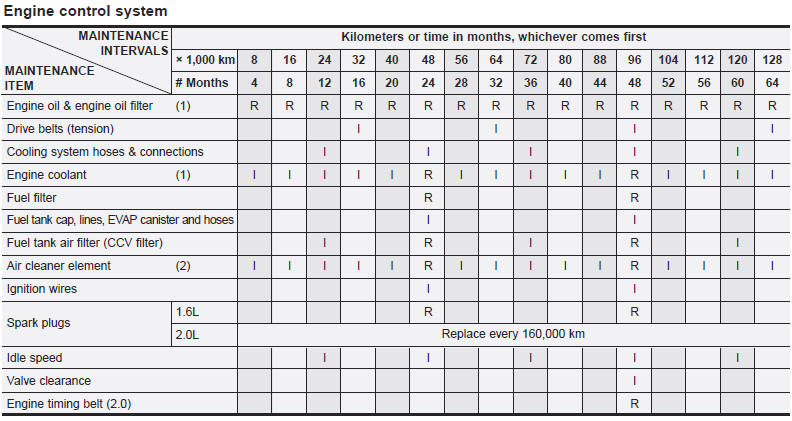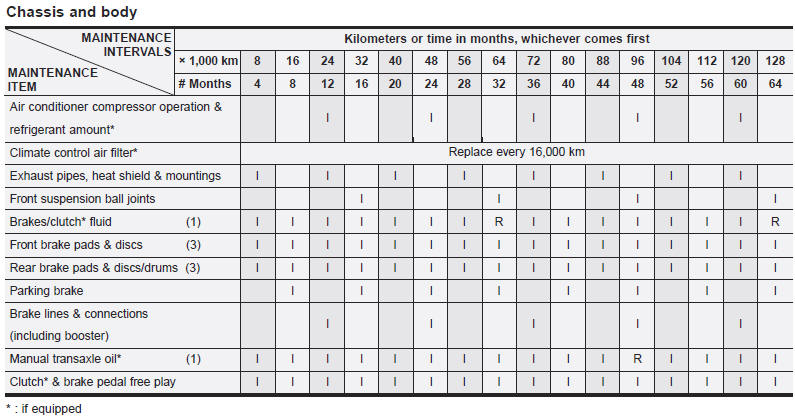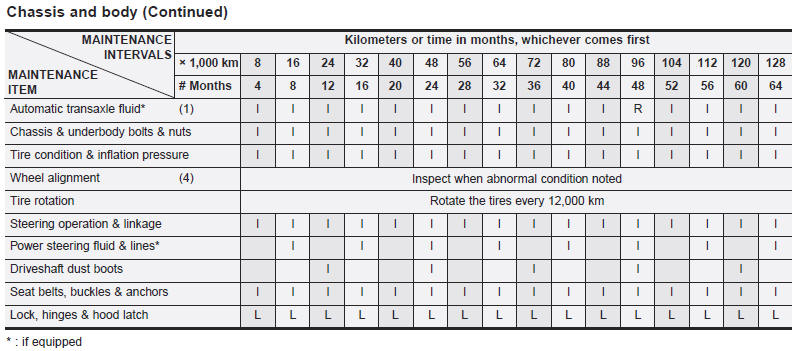 Chart symbols:
I- Inspect these items and their related parts. If necessary, correct, clean, refill, adjust or replace.
R- Replace or change
L- Lubricate.
(1) Refer to the lubricant and coolant specifications in the Owner's Manual.
(2) More frequent maintenance is required if driving under dusty conditions.
(3) More frequent maintenance is required if the vehicle is operated under any of the following conditions: a. Short-distance driving.
b. Driving on dusty roads.
c. Extensive idling or slow-speed driving in stop-and-go traffic.
(4) If necessary, rotate and balance the wheels.
* Note: Check the engine oil and coolant levels every week.
See also:
Trailer towing
We do not recommend using this vehicle for trailer towing. ...
Safety-Minded
As with the rest of the Kia line-up, the 2009 Kia Optima is equipped with many safety features as standard equipment. This includes six airbags (dual advanced front and front-seat mounted side as ...
Kia Cee'd 1.6 CRDi
Journalistic duties required me, the other week, to drive to the training ground of a Premier League football club. Now, a number of cars come to mind that would be entirely suitable for keeping a ...