Maintenance schedule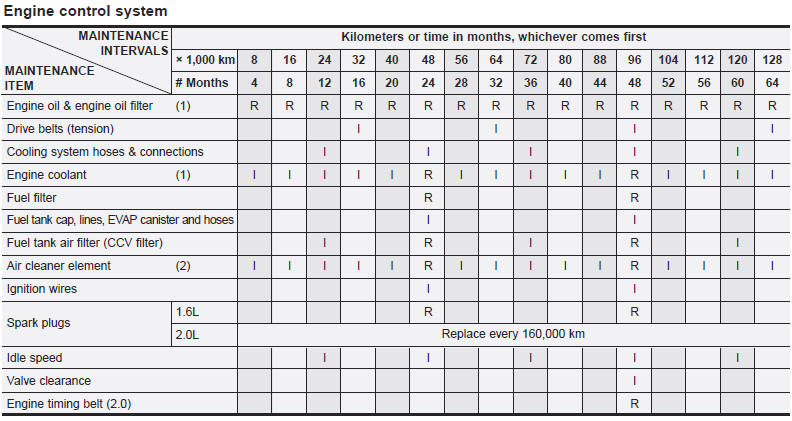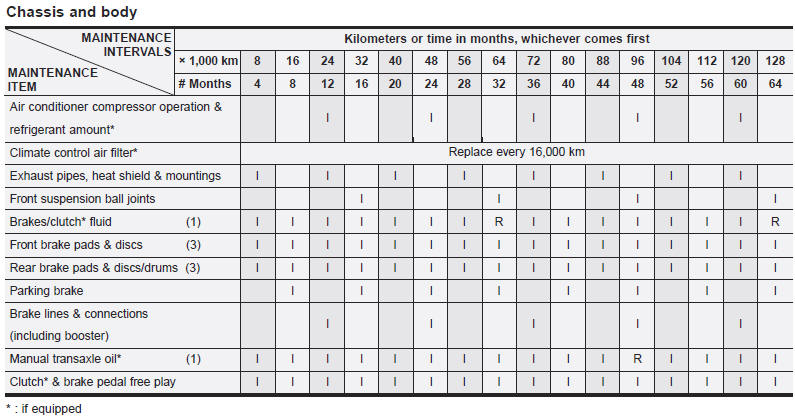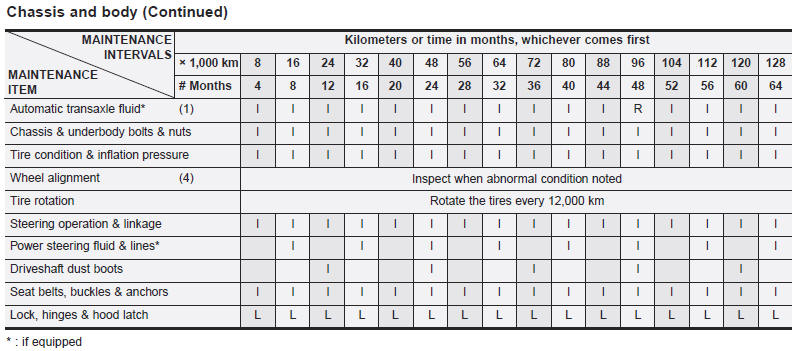 Chart symbols:
I- Inspect these items and their related parts. If necessary, correct, clean, refill, adjust or replace.
R- Replace or change
L- Lubricate.
(1) Refer to the lubricant and coolant specifications in the Owner's Manual.
(2) More frequent maintenance is required if driving under dusty conditions.
(3) More frequent maintenance is required if the vehicle is operated under any of the following conditions: a. Short-distance driving.
b. Driving on dusty roads.
c. Extensive idling or slow-speed driving in stop-and-go traffic.
(4) If necessary, rotate and balance the wheels.
* Note: Check the engine oil and coolant levels every week.
See also:
If the engine will not start
If engine doesn't turn over or turns over slowly 1. If your car has an automatic transaxle, be sure the gear selector lever is in N (Neutral) or P (Park) and the emergency brake is set. 2. Check ...
Owner maintenance
inspections that should be performed by the owner or an authorized KIA dealer at the frequencies indicated to help ensure safe, dependable operation of your vehicle. Any adverse conditions should ...
Steering wheel
Power steering Power steering uses energy from the engine to assist you in steering the vehicle. If the engine is off or if the power steering system becomes inoperative, the vehicle may still be ...