Kia Magentis
Kia Magentis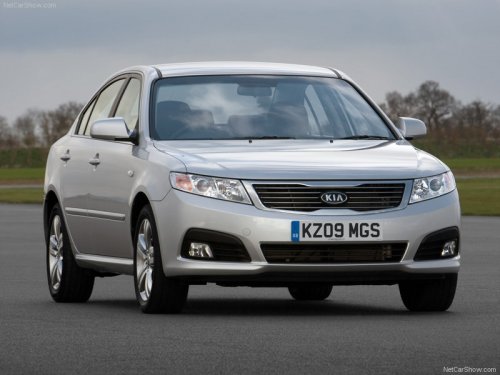 See also:
Fifth Gear Kia Magentis review
Although Kia has proved its ability to create appealing small cars, the Korean brand still struggles when it comes to producing bigger vehicles - a point borne out by the Magentis. It's not that ...
Overview
With a new bodyshell, new engines and fresh, bold styling that introduces a new kind of dynamic aesthetics, the latest Kia Sportage is an urban-friendly compact SUV for today's families - consumin ...
The new Kia Soul begs one big question: Is this thing cool?
The Soul is a five-door hatch about a half-foot shorter than a Scion xB, one of the youth-market vehicles that likely inspired Kia to enter this niche (the Honda Element is another; ditto the Niss ...