Specifications
The specifications given here are for general information only. Although this information was accurate at the time of printing, Kia reserves the right to change its vehicles or their specifications without notice. Please check with an authorized Kia dealer for more precise and more up-to-date information.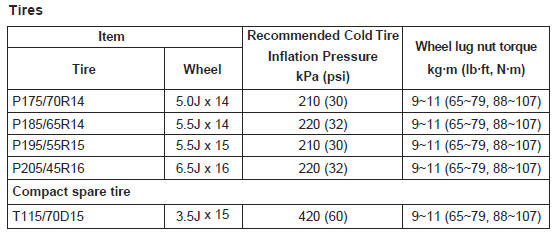 Weights
Refer to the label describing GVWR & GAWR weights attached to your vehicle.
(see page 5-10, Label information)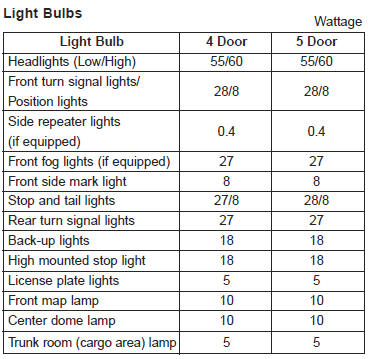 *1 Refer to the recommended SAE viscosity numbers on the page 7-32.
*2 If the API service SM engine oil is not available in your country, you are able to
use API service SL.
See also:
Interior overview
1. Door lock/unlock button 2. Power window switches 3. Outside rearview mirror control switch (if equipped) 4. Hood release lever 5. Instrument panel illumination (if equipped) 6. Electronic st ...
Body Styles, Trim Levels, and Options
The Kia Sportage is a compact four-door SUV offered in two trim levels, LX and EX. Both two-wheel drive and all-wheel drive (which Kia calls 4WD) are available. Standard features on the LX include ...
If the engine overheats
If your temperature gauge indicates overheating, you experience a loss of power, or hear loud pinging or knocking, the engine will probably be too hot. If this happens, you should: 1. Pull off th ...