Specifications
The specifications given here are for general information only. Although this information was accurate at the time of printing, Kia reserves the right to change its vehicles or their specifications without notice. Please check with an authorized Kia dealer for more precise and more up-to-date information.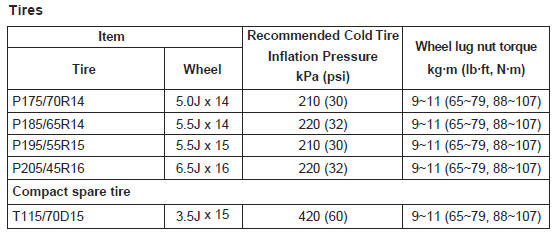 Weights
Refer to the label describing GVWR & GAWR weights attached to your vehicle.
(see page 5-10, Label information)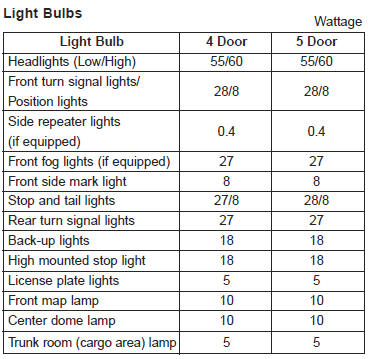 *1 Refer to the recommended SAE viscosity numbers on the page 7-32.
*2 If the API service SM engine oil is not available in your country, you are able to
use API service SL.
See also:
Bulb wattage
...
Battery
WARNING - Battery dangers Always read the following instructions carefully when handling a battery. Keep lighted cigarettes and all other flames or sparks away from the battery. Hydrogen, a h ...
Owning
The Kia's length, width and stretched wheelbase provide excellent legroom in the rear. The boot is also generous, with a 420-litre luggage capacity. In the front, though, the cabin doesn't give yo ...