Specifications
The specifications given here are for general information only. Although this information was accurate at the time of printing, Kia reserves the right to change its vehicles or their specifications without notice. Please check with an authorized Kia dealer for more precise and more up-to-date information.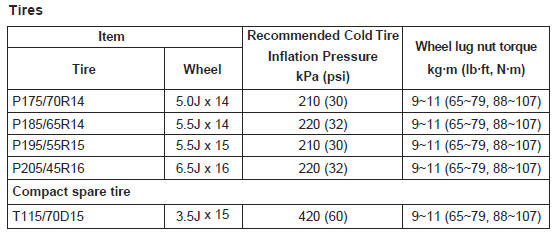 Weights
Refer to the label describing GVWR & GAWR weights attached to your vehicle.
(see page 5-10, Label information)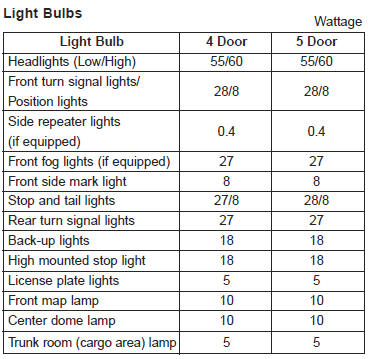 *1 Refer to the recommended SAE viscosity numbers on the page 7-32.
*2 If the API service SM engine oil is not available in your country, you are able to
use API service SL.
See also:
Using four-wheel drive
Driving on snow- or Ice-covered roads ("4WD LOCK" for full-time 4WD operation) • Use snow tires. See "Tires" in this section for more information. • Keep an adequate distance between ...
Owner maintenance
Owner maintenance schedule The following lists are vehicle checks and inspections that should be performed by the owner or an Authorized Kia Dealer at the frequencies indicated to help ensure sa ...
Automatic transaxle
Automatic transaxle operation The automatic transaxle has 4 forward speeds and one reverse speed. The individual speeds are selected automatically, depending on the position of the shift lever. ...