Specifications
The specifications given here are for general information only. Although this information was accurate at the time of printing, Kia reserves the right to change its vehicles or their specifications without notice. Please check with an authorized Kia dealer for more precise and more up-to-date information.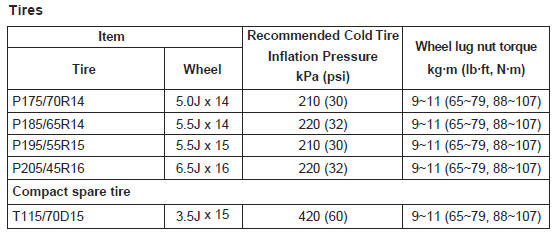 Weights
Refer to the label describing GVWR & GAWR weights attached to your vehicle.
(see page 5-10, Label information)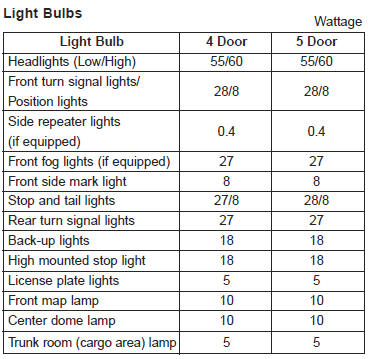 *1 Refer to the recommended SAE viscosity numbers on the page 7-32.
*2 If the API service SM engine oil is not available in your country, you are able to
use API service SL.
See also:
Emission control system
The emission control system of your vehicle is covered by a written limited warranty. Please see the warranty information contained in the Warranty & Maintenance booklet in your vehicle. Your ...
Security and peace of mind
In the modern world, vehicle security is an important aspect of personal safety and new Kia cee'd is comprehensively equipped to resist thieves. Central locking with all-door override is standard ...
THE VERDICT
Kia won't release pricing for the Optima for another few weeks, but we're assured it will come in at under $20,000 to start and we expect it to undercut (slightly) the Sonata, which starts at ...