Specifications
The specifications given here are for general information only. Although this information was accurate at the time of printing, Kia reserves the right to change its vehicles or their specifications without notice. Please check with an authorized Kia dealer for more precise and more up-to-date information.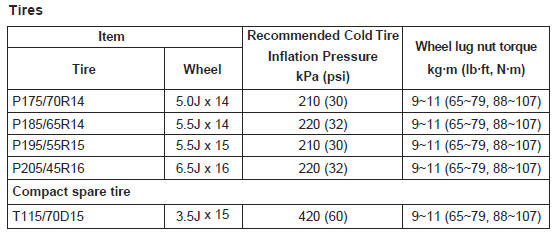 Weights
Refer to the label describing GVWR & GAWR weights attached to your vehicle.
(see page 5-10, Label information)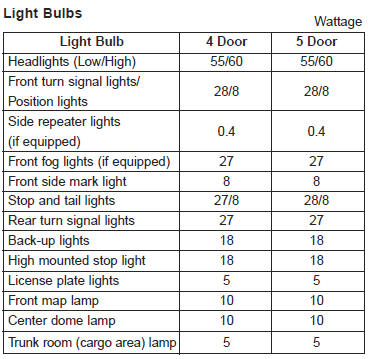 *1 Refer to the recommended SAE viscosity numbers on the page 7-32.
*2 If the API service SM engine oil is not available in your country, you are able to
use API service SL.
See also:
Manual transaxle
Manual transaxle operation The manual transaxle has five forward gears. Press the clutch pedal down fully while shifting, then release it slowly. The gearshift lever must be returned to the ne ...
Owner maintenance
inspections that should be performed by the owner or an authorized KIA dealer at the frequencies indicated to help ensure safe, dependable operation of your vehicle. Any adverse conditions should ...
Diesels demonstrate Kia's world-class engineering
At the 2010 Geneva Show and making its premiere in the new Sportage, is a 2.0-litre version of Kia's next-generation 'R' family diesel. All-new, the 'R' family diesel engine first appeared in 2.2- ...